Nowadays, WordPress hosting companies are offering amazing new features to attract new customers. They provide high performance, security, optimization, easy installation, and tons of other features. Along with these features, comes a great support team that helps you with any queries.
In fact, support is one of the key factors which I consider while selecting any product. Good support reflects how much a team values its customers. Many times, I chose a product with good support over an attractive product with no or less support. And I couldn't be more satisfied. 💯
If you consider WordPress hosting companies, I'm a big fan of Kinsta support and love how they are pulling it off. Kinsta rocks a team of highly technical and talented support engineers. I was not disappointed even a single time by the support team ever since I shifted to Kinsta. 🤞
Today, I am going to talk about their incredible support team and also share my experience. I will also be talking about the different methods Kinsta uses to assist its customers. Previously, we have written more than five articles on Kinsta which you can check out here. Now without any further ado, let's get started!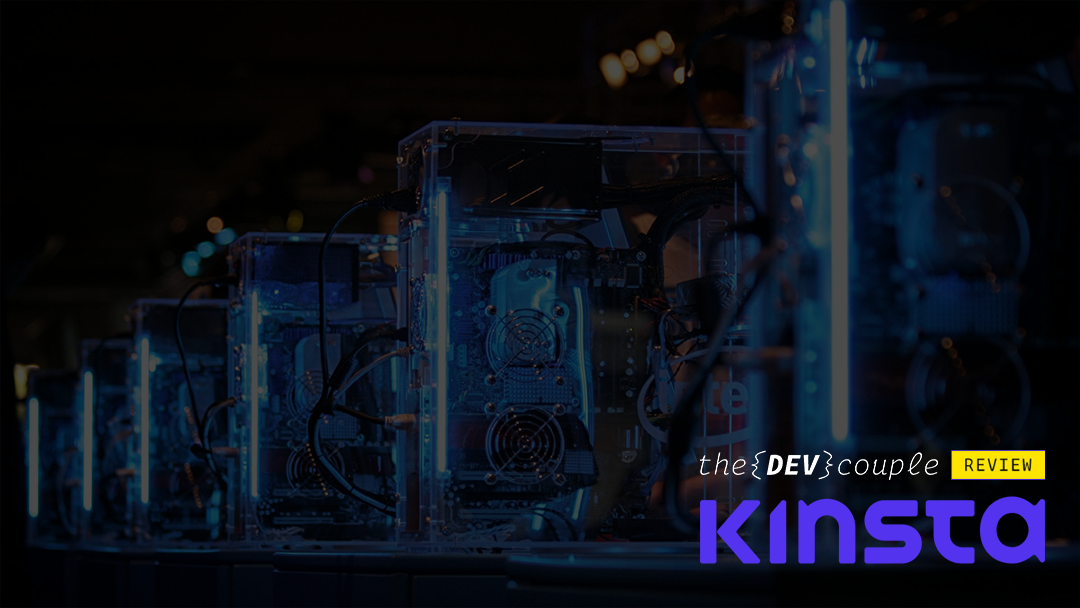 🎩 Incredible Support Engineers
Kinsta hires highly qualified WordPress developers and Linux engineers for its support. Most of the WordPress developers they hire are also regular WordPress core contributors. They know the internal working of WordPress and use their knowledge to help customers.
I remember once navigating the support engineers myself on one of my previous hosts to solve issues. It never happened with me on Kinsta. In fact, I got way more technical things resolved by the engineers at Kinsta, all without any hassle. And I was impressed. 💯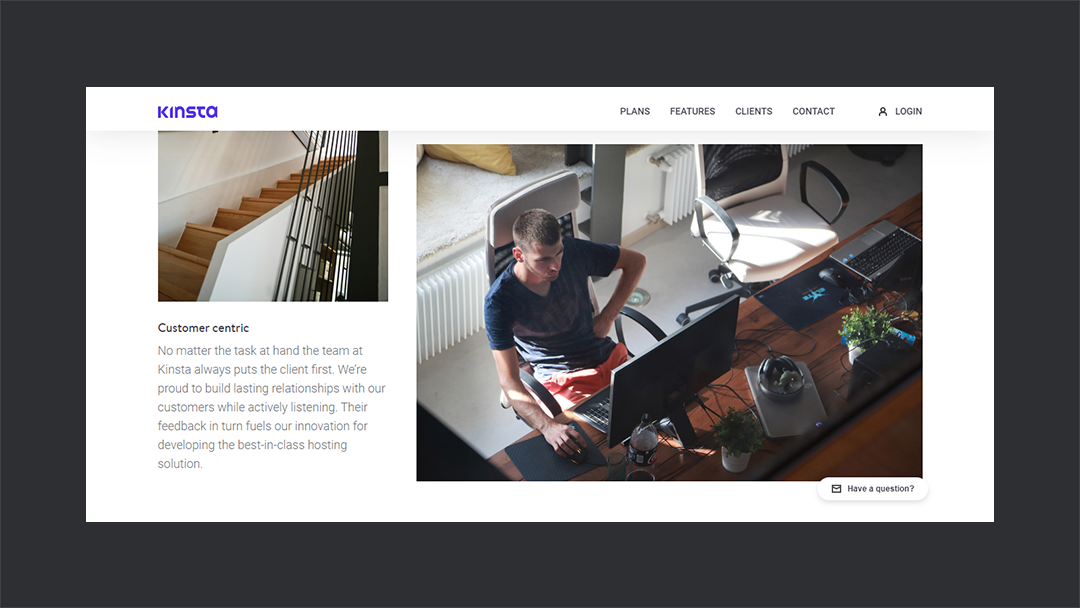 💬 24/7 Live Chat
To start immediately, the Kinsta support service offers a live chatbox for contacting their support staff. It is available to you 24/7 through their site. You can access this chatbox by clicking on the chat icon located at the lower right corner of your Kinsta dashboard.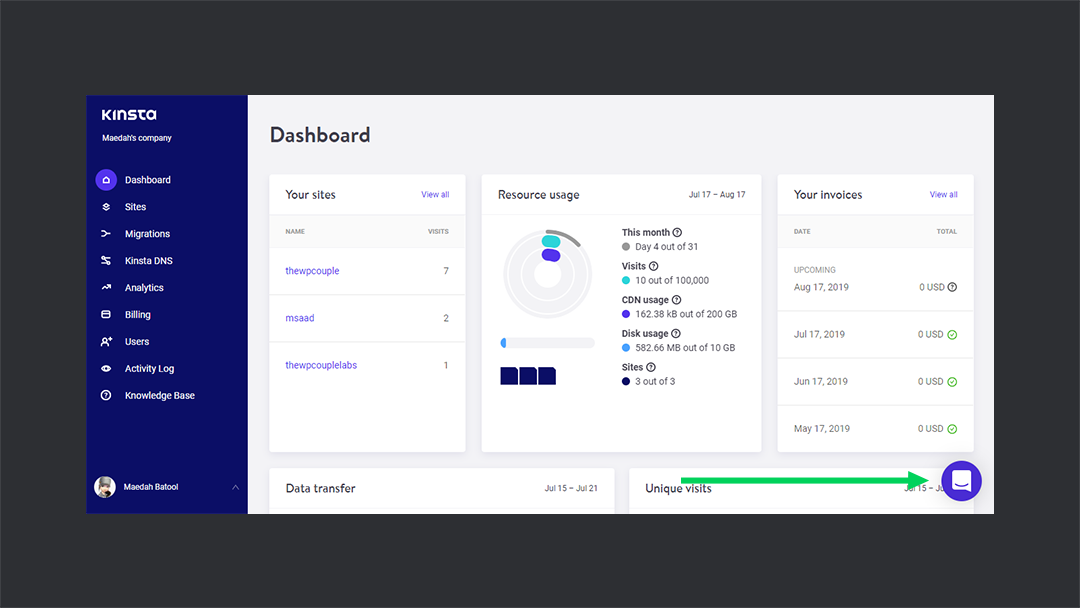 🔥
Kinsta support is crazy fast. The average response time I have found is less than 1 min irrespective of the time I reached out to them. They don't bounce you around and connect you with the available engineer instantly.
Kinsta uses Intercom to make these live chats possible. This service allows Kinsta to let you share screenshots, links, code, snippets, and videos of the problem you may be facing. Providing you the right set of tools to communicate and resolve the issue.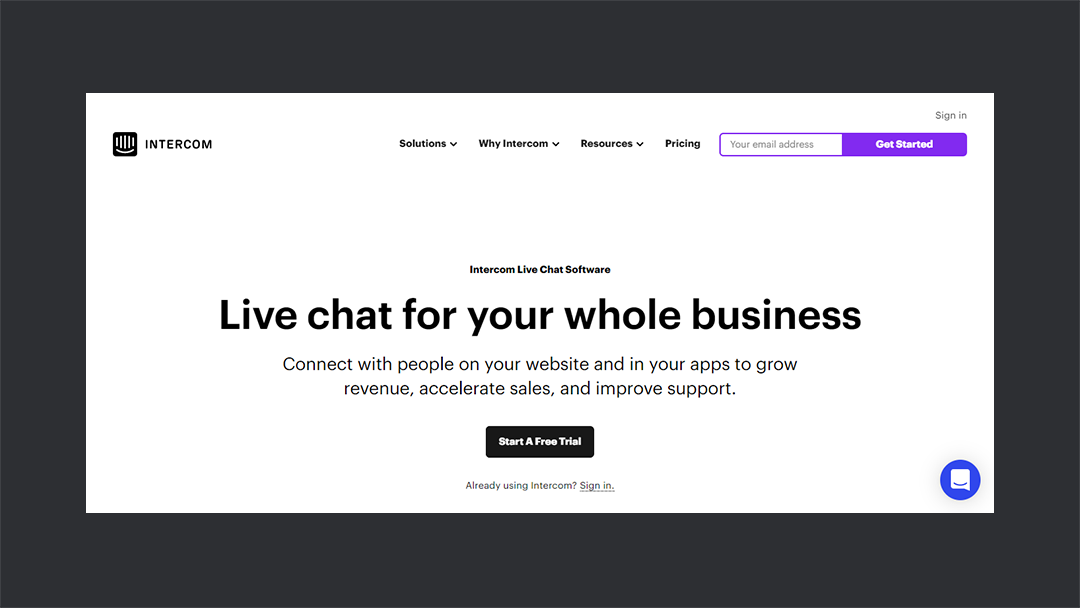 Every time you have a conversation through the chatbox, a support ticket is generated at the backend. The ticket contains your conversation and is stored on Kinsta's servers. It can be later accessed by other engineers when you contact them again. These tickets help engineers bring the process to speed and resolve your issue quickly.
✉️ Email Support
It might happen that sometimes, you get distracted or your connection drops during the chat. In that case, the customer support at Kinsta sends you an email if you do not reply to them within 5 minutes. The email contains the whole conversation you had with the operator.
You can also reply to the operator right from the email. Email replies are automatically included in the live chat conversation. So that when you come back to your Kinsta dashboard, you can see your whole conversation.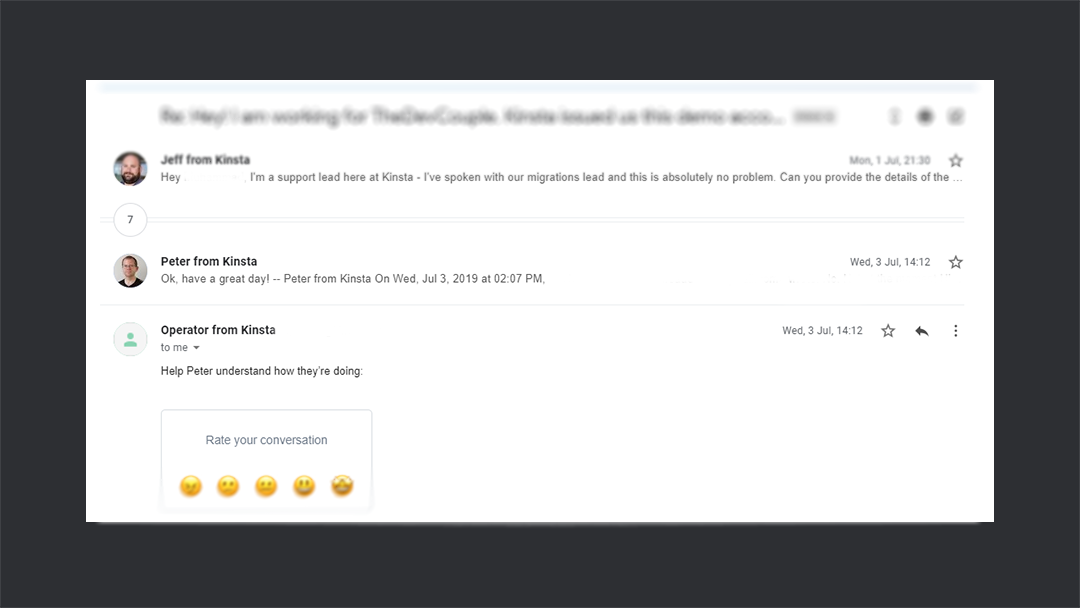 This is an extremely useful feature for the likes of me who gets distracted while discussing the problem with the support. In that case, this feature comes quite handy and is there to save the day. I get to respond to them when I get free and I don't have to explain everything again. 🤞
📝 Expert Blogs
The support of Kinsta is not limited to its live chat and email. There is also a great range of technical posts available on Kinsta Blog. These posts are mostly related to WordPress and hosting. You can also find here articles on Kinsta related news.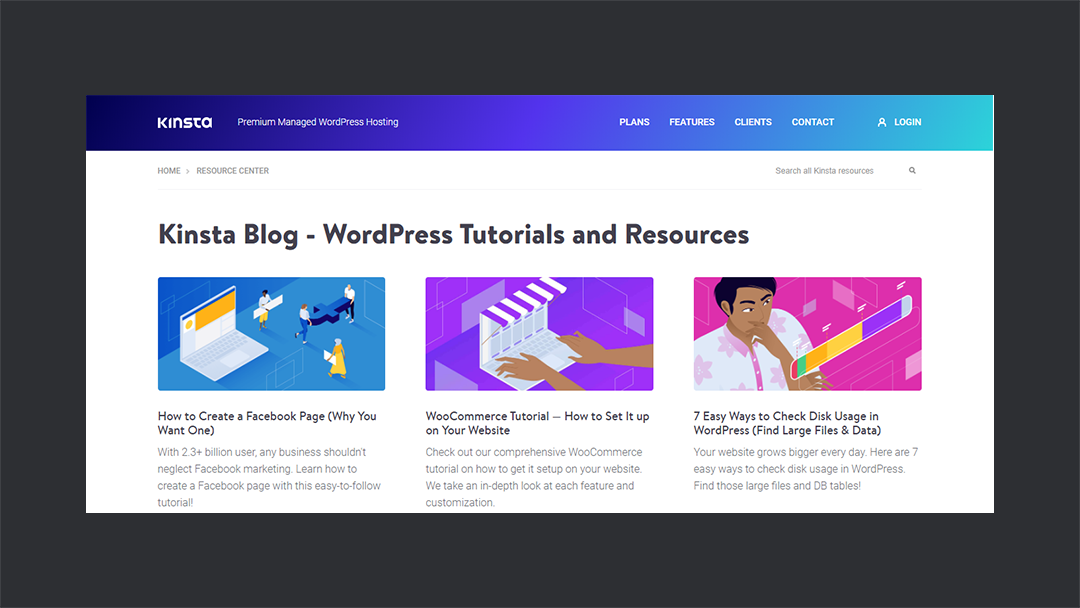 🍕
Kinsta blog is one of my favorite resources on the web to read or recommend. It contains highly extensive, technical, and well-explained articles. Everything is explained with the right amount of information and images which makes it super easy to understand. 💯
I have always been a fan of blog posts at Kinsta. But after Brian Jackson joined Kinsta, you can even see his flavor in the posts. In case, if you don't know him, you should definitely follow him on Twitter. He's an amazing Web Performance engineer obsessed with speed and has served as CMO at Kinsta. 😎
I have been following Brian since his work on Woorkup and totally love his writings. Now, you can find the same flavor and depth of knowledge at Kinsta's blog. Don't take my words for it, go check out some of these writings: 
📖 Extensive Knowledge Base
The Knowledge Base of Kinsta is another great resource for you to learn about Kinsta services. It contains tons of articles on tools, SSL, hosting plans of Kinsta and many more. It also contains many how-to articles both on Kinsta and WordPress. It's a great resource to look for, in case if you have any trouble.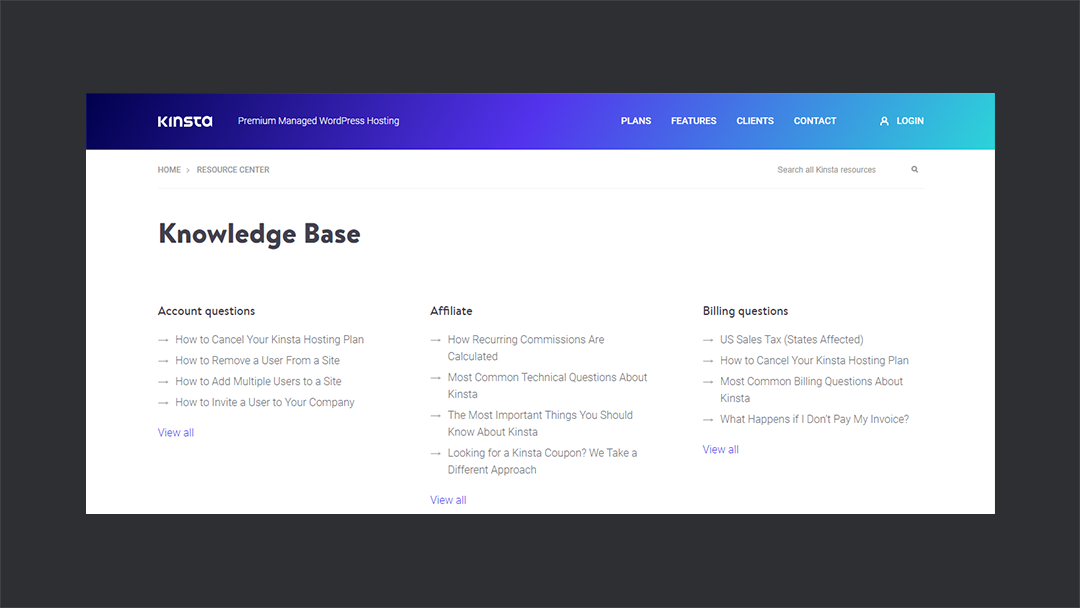 Just like their blog, the knowledge base also contains very detailed articles on a great range of topics. You can find a number of articles on various topics related to Accounts, Affiliate, Billing, CDN, Environment, WordPress, Performance, Sales, Support, and moarrr. Skimming through the knowledge base gives you a fair idea of what you can read about. And even after that, you always have support available at your end. 🤞
📞 Presale Support
Kinsta lets you speak to their support engineers if you have a question while choosing a plan. Go to their contact us page and there you will find many options. You can then select the option according to your needs.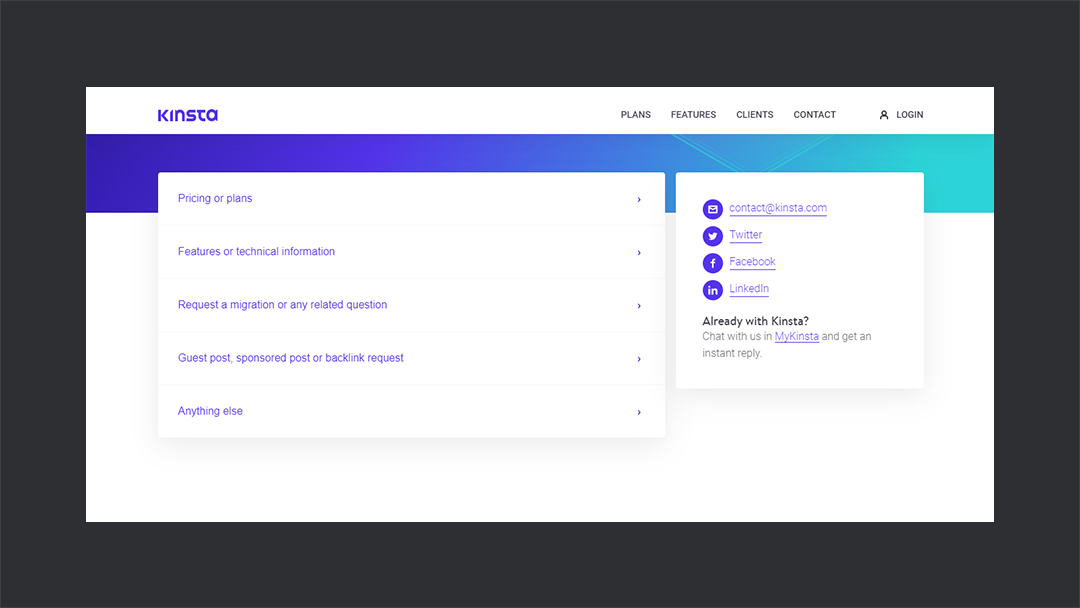 You can ask Kinsta any question you like using Anything else option of the contact us page. They usually get back to you within a day. So if you have any questions before choosing Kinsta as your hosting provider, you got an easy way of contacting them.
🎯 Scope of Kinsta Customers Support
Kinsta offers a whole lot of options to seek help in case if you face any issue. The simplest way to reach out to them is via live chat. They are more than happy to answer queries related to any service they provide. 
The areas covered by Kinsta support, include, but not limited to, following:
Problems encountered while trying to use features such as

site back, staging sites, redirects, switching PHP versions, installing a Let's Encrypt SSL

, and so forth.

Investigation of

server error messages

.

Issues with

outgoing transactional email

.

Issues with

server configuration

.

Migration of your site to Kinsta.
You can also ask for their assistance for any kind of general information regarding Kinsta. If you like to know more about the kind of support Kinsta provides, you can check their Scope of Support article in Kinsta Knowledge Base.
💰 Hosting Plans
Kinsta can be a bit expensive but it is worth every penny you spent. It offers many different hosting plans to its customers. You can avail any plan you like depending on your requirements. It has a starter package of $30/month which includes 1 WordPress install, 20,000 visits, 5 GB disk space, free SSL, and CDN.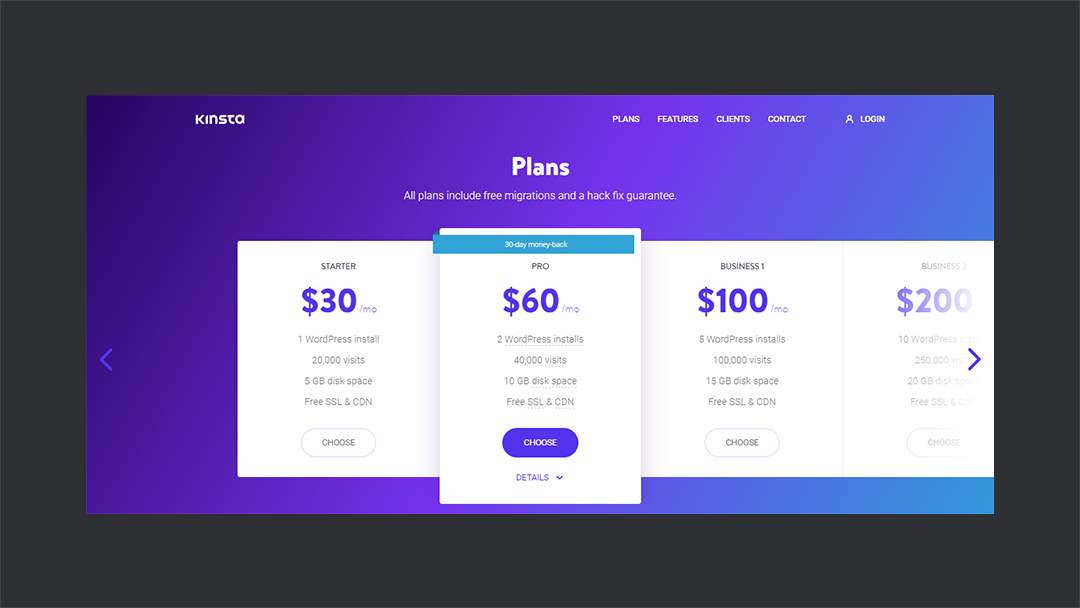 You can also choose plans based on a monthly and yearly basis. On purchasing a yearly package, you get an extra two months of that plan free of cost. Isn't it wonderful!?
🙌 Wrapping Up
From a pixel perfect website design to the details of every feature, Kinsta seems to be on top of everything. I have never been happier with hosting before — top-notch performance, modern tech, and amazing support. On the top, they always continue to upgrade.
Personally, I love the fact that Kinsta values their customer and make it worth their money. If you're looking to change your host or looking a good option for your next project, you should definitely check it out. 🤞
Have you ever used Kinsta? What are your thoughts on their infrastructure and amazing support? Let us know your views in the comments below!
Peace! ✌